Goal:
Design and implement a new seasonal retail window display making use of Ruff House Print Shop's Holiday line of products.
Solution:
 With a bit of Christmas magic, I brought our nutcracker greeting card design to life in a wintery wonderland complete with giant presents. 
Supplies:
 2 large bouncy balls, poster board, paint, hot glue, 1 ping pong ball, cardboard boxes, clear nylon string, cotton balls
Designed by my colleague,
Annie Myers
, this greeting card served as inspiration for the holiday retail window display. 
I began the process by mapping out my idea in Adobe Illustrator before pitching it to my creative director. I knew transforming the nutcrackers from 2D to 3D with limited resources would provide an exciting challenge. 
After a lot of brainstorming and problem solving, I figured out the best supplies for the job which included princess bouncy balls and poster board. After the underlying nutcracker parts and pieces were constructed, I made them come to life using fade-resistant paint. I added some glue, and just like that, Harry and Thomas were born.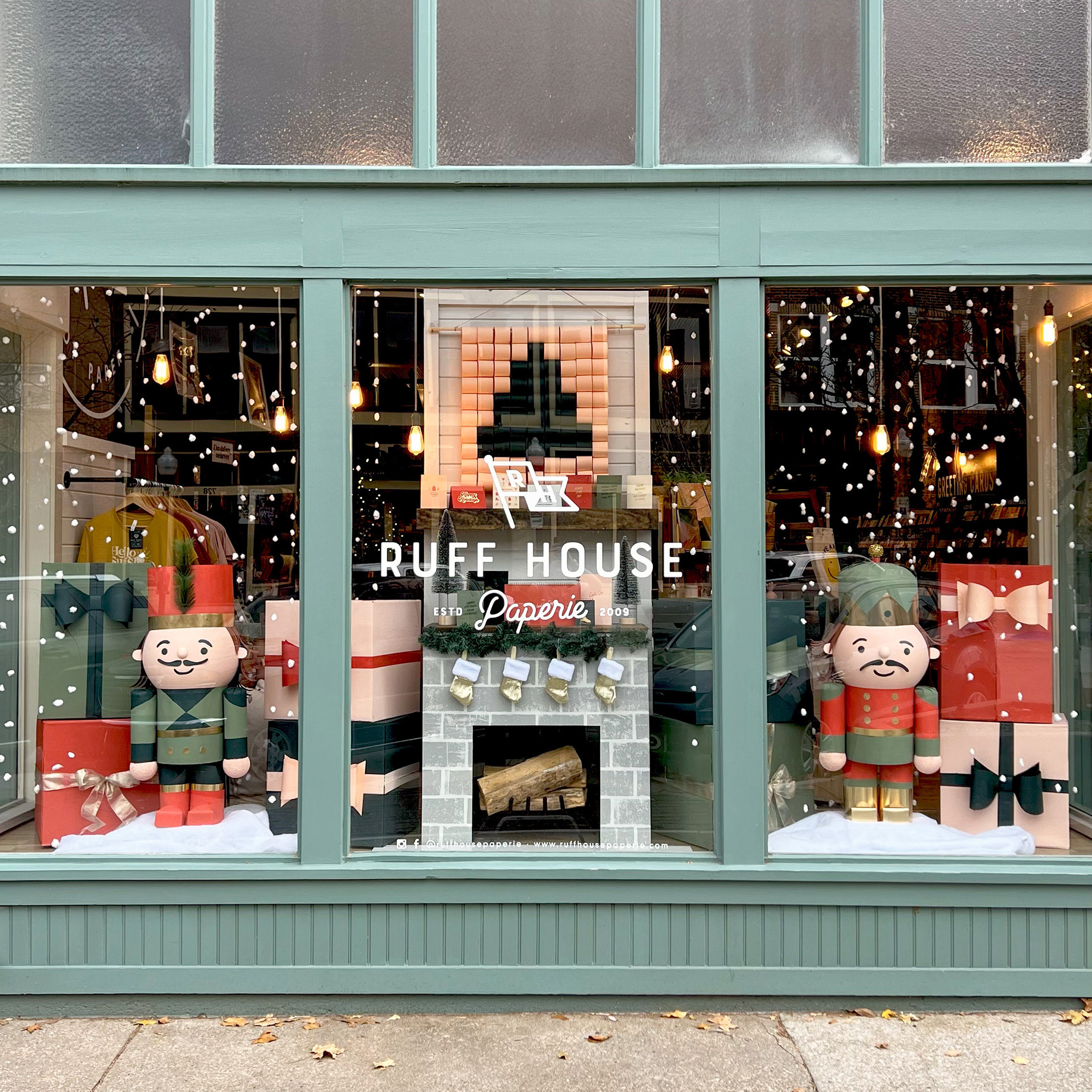 Along with some giant presents, Harry
(red hat)
and Thomas went to live in their wintery wonderland window display. 
The installation process included hanging the snowflakes, strand by strand, to create a multidimensional wintery effect. 
After the installation of the display, the initial nutcracker design was tweaked to include colors that matched the window. Harry and Thomas became marketing mascots for the Paperie and Print Shop this holiday season with appearances spanning from water bottle stickers, to phone backgrounds, and even to printable gift tags. 
For more behind the scenes footage, visit my Instagram page by clicking the button above.